Explore the debut showing in 3-D. When it loads in, position your mouse on a circle on the floor, either click, or drag right or left, up or down!) Huge thanks to Justin Smith and Joe Mesiano from Ivystone Gallery in Downingtown. They did this pro bono in support of the ideas behind "101 Artists"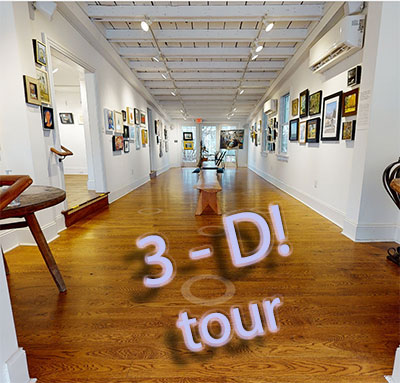 A quick walk through the installation of "101 Artists" in the spectacular Main Line Art Center galleries. Shown beginning in February 2021, and continuing into April, the exhibit now has 120 artists, offering a comprehensive view of the currents of contemporary painting.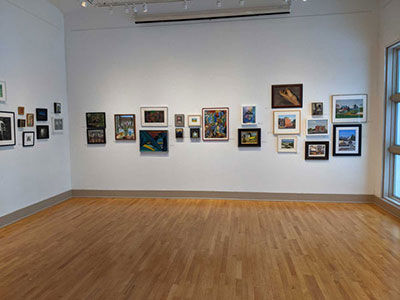 A television news segment filmed on 3/23/2021 at the Main Line Art Center with the "101 Artists" show on the walls.