2019...2 major works acquired by the Pennsylvania Academy of the Fine Arts: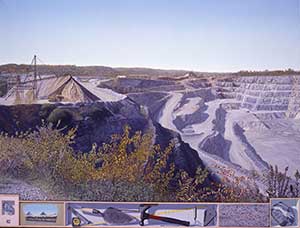 "The Quarry" 1992 Acrylic 62" x 78" by Fred Danziger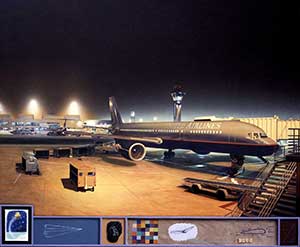 "Night Flight" by Fred Danziger 58" x 70" Acrylic 1996
To have these two major works welcomed into one of the premier museums of American art, where I studied and later taught, is very gratifying!

Recent Magazine coverage:
American Art Collector and Fine Art Connoisseur.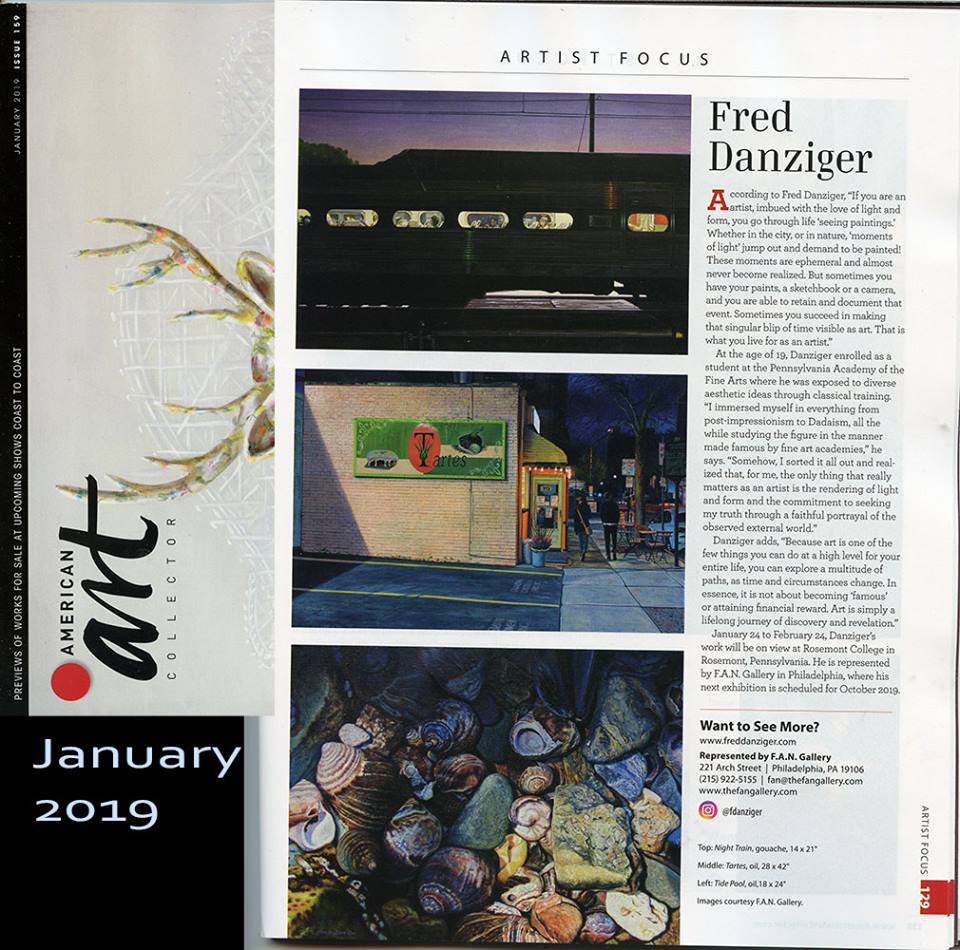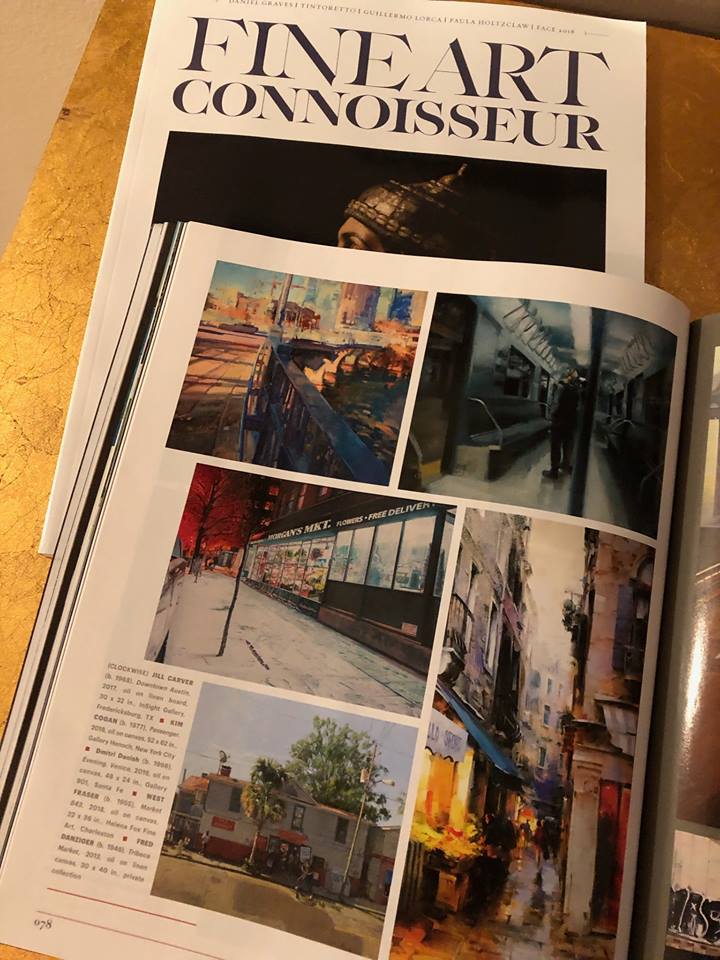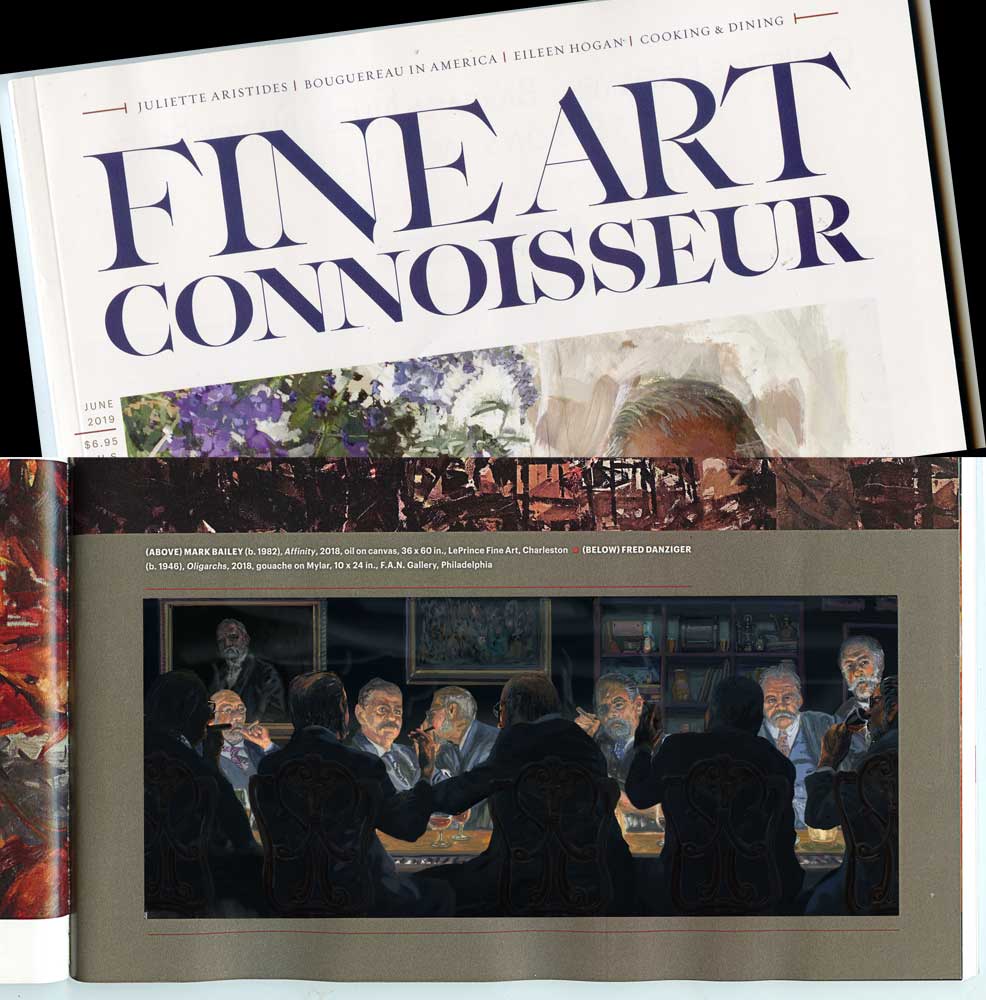 Late 2018- 2019

"At Rosemont College: Patricia Nugent Gallery"
Many thanks to the colege for this opportunity to show a wide range of works...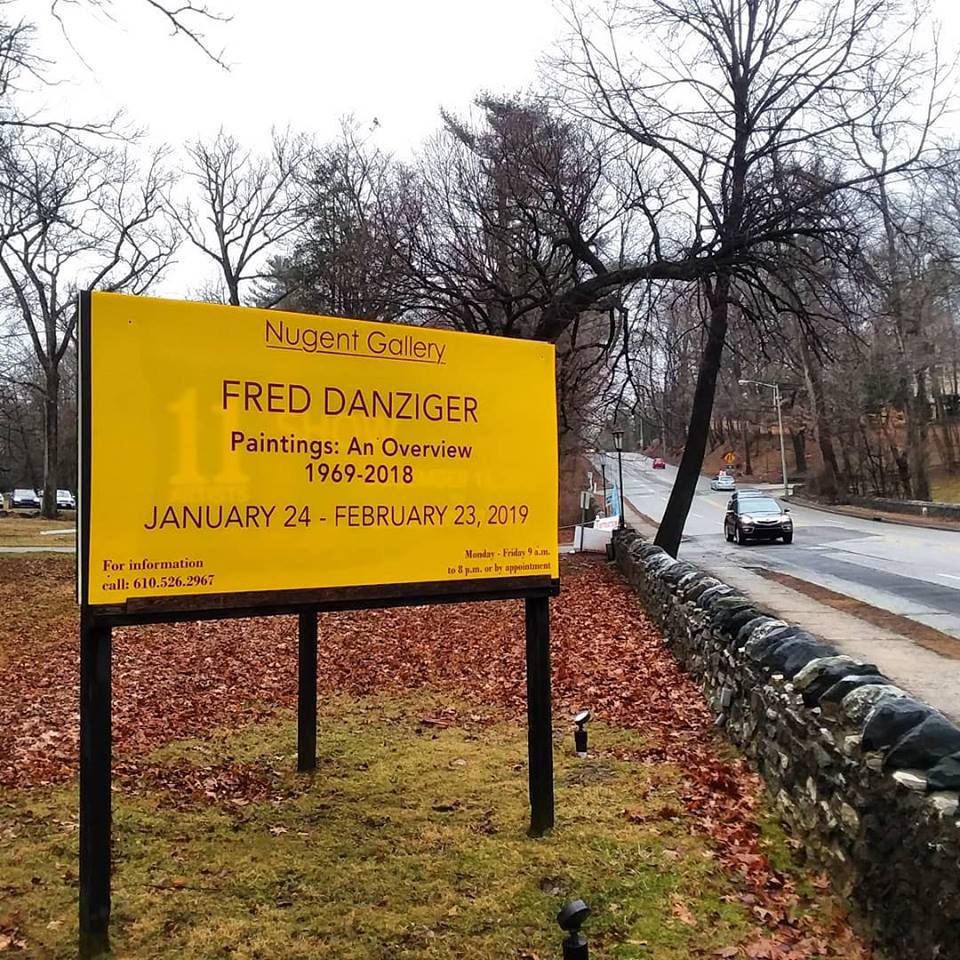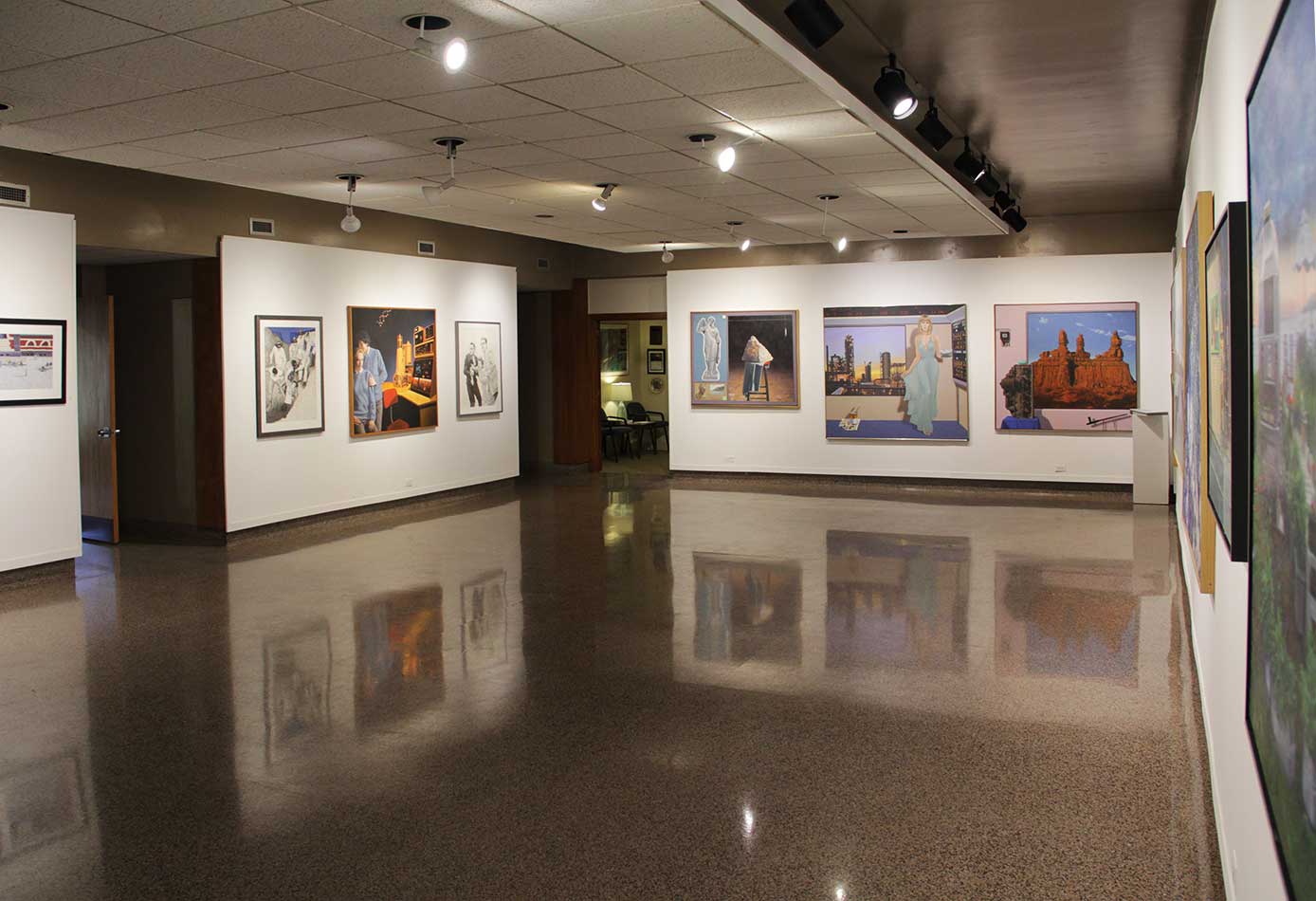 Januay-February 2019

"EMMY AWard!"
In October, I received a Mid-Atlantic Emmy for my illustration work on the film "Before Hollywood" Quite a surprise!!!.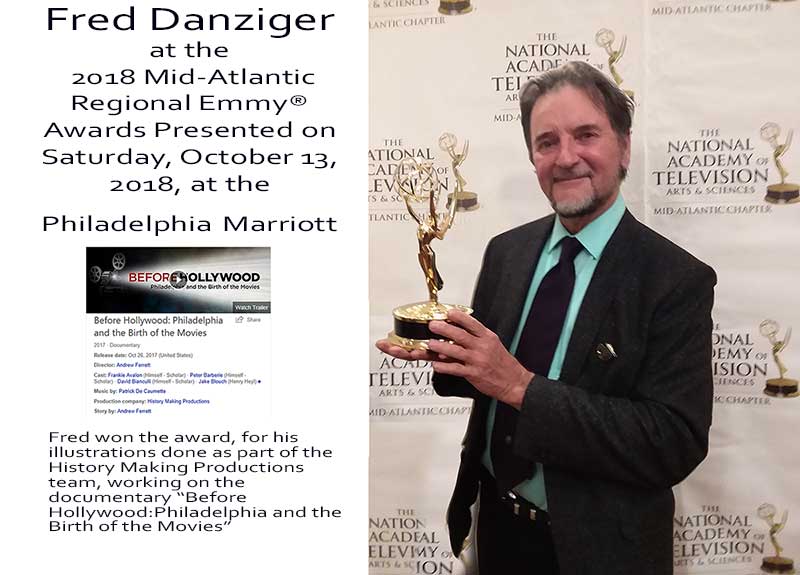 October 2018

"Solo Show at FAN Gallery"
38 paintings from large studio pieces to small field studies.



October 2018

"At the PA Governor's Residence"
With First Lady Frances Wolf in September 2018. An exhibit of prize winning paintings from the State Museum in Harrisburg.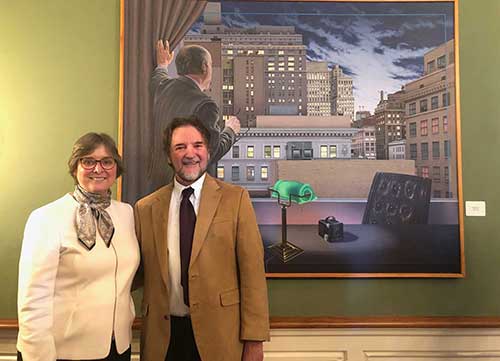 September 2018

My illustration work being used as cover art for a new book on Duffy's Cut.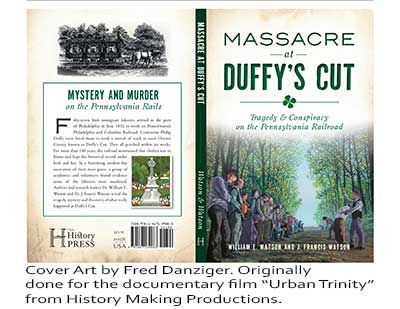 September 2018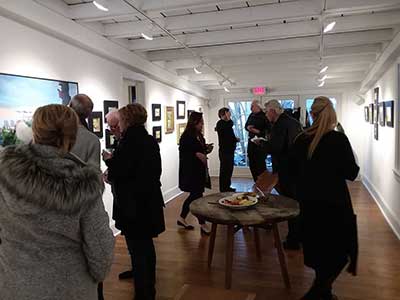 A solo exhibit at Gallery 222 in Malvern, Pa. in March 2018. This is a beauiful new gallery with convenient parking!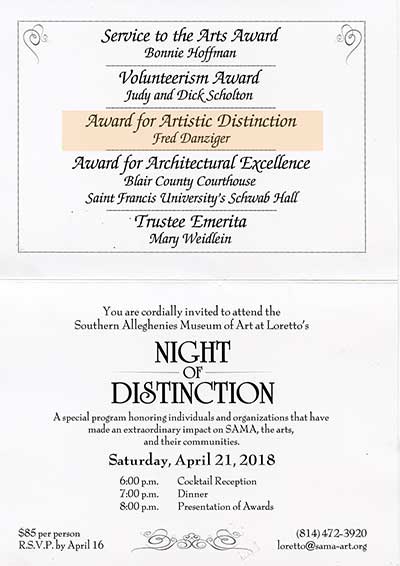 Also MARCH 2018- my work will be featured in an alumni of PAFA show at the Southern Alleghenies Museum of art...Also received their award for "Artistic Distinction" at the 2018 Gala dinner. Many thanks to this wonderful museum!
"At the State Museum in Harrisburg"
Very nice to be on the cover of a museum publication! 2017.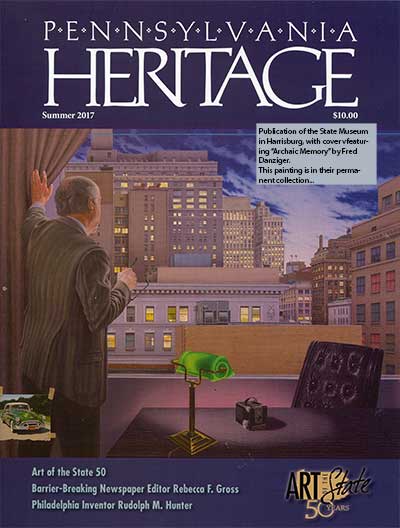 October- 2017

"Rickett's Glen Winter"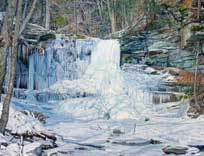 May - 2017
This painting has been acquired by the museum of Indiana, Pennsylvania University, Indiana, Pennsylvania.