---
The exhibition schedule of "101 Artists" has included The Pennsylvania Academy of the Fine Arts in Philadelphia, The Southern Alleghenies Museum of Art in Loretto, PA, Buckham Gallery in Flint Michigan, Western Wyoming Community College in Rock Springs Wyoming and Rosemont College in Rosemont, PA.
We are always interested in exhibiting in secure locations and welcome contacts if you might want to host an exhibit. Some photos from exhibits are below.

- 2023 -


In May of 2023, Rosemont College in Rosemont, PA. exhibited a salon style hanging of almost 150 artists from the collection! Michael Willse and Pat Nugent from the college, were our hosts for this incredible "tsunami" of art which students, faculty and staff, as well as hundreds of visitors enjoyed.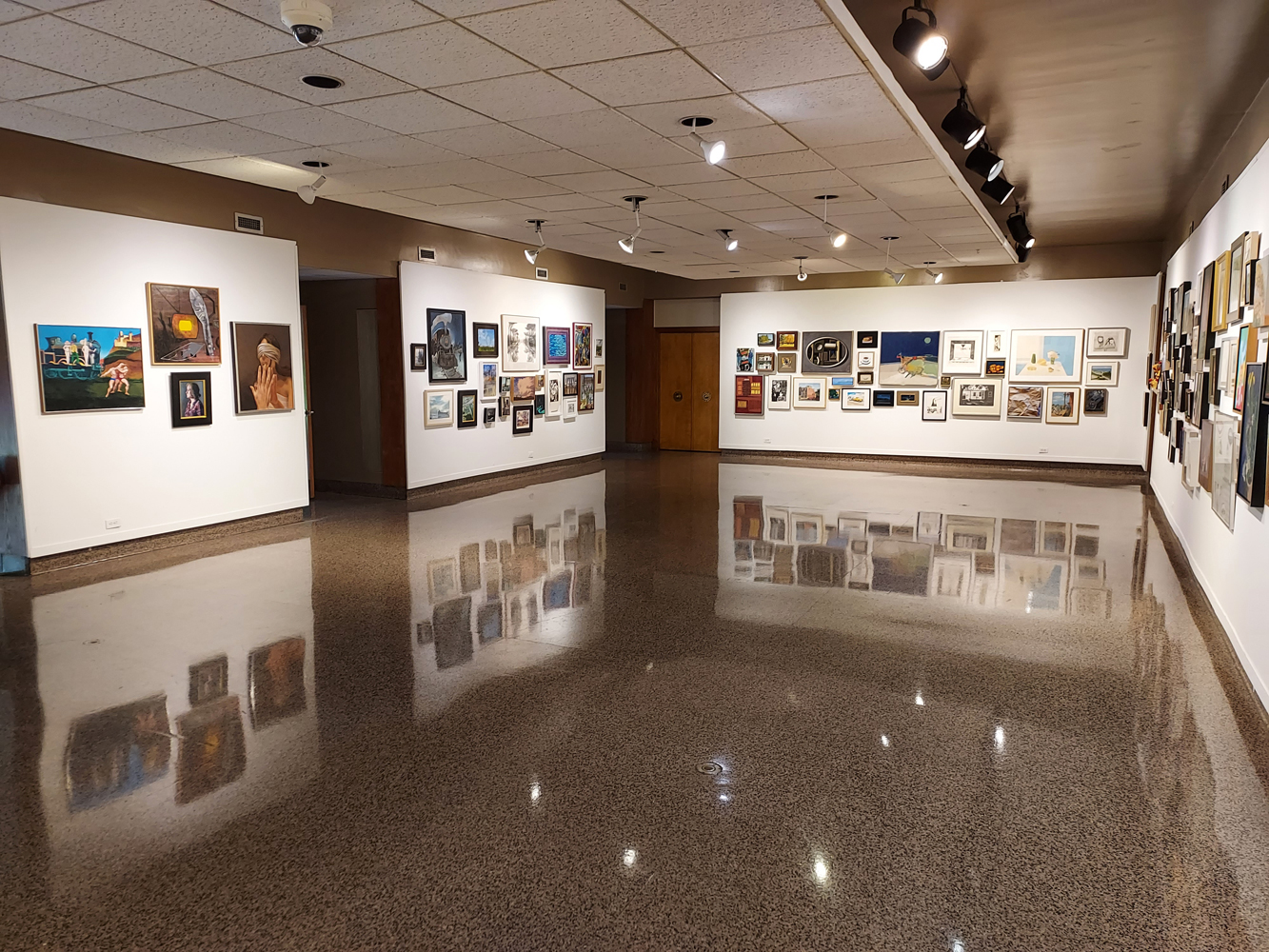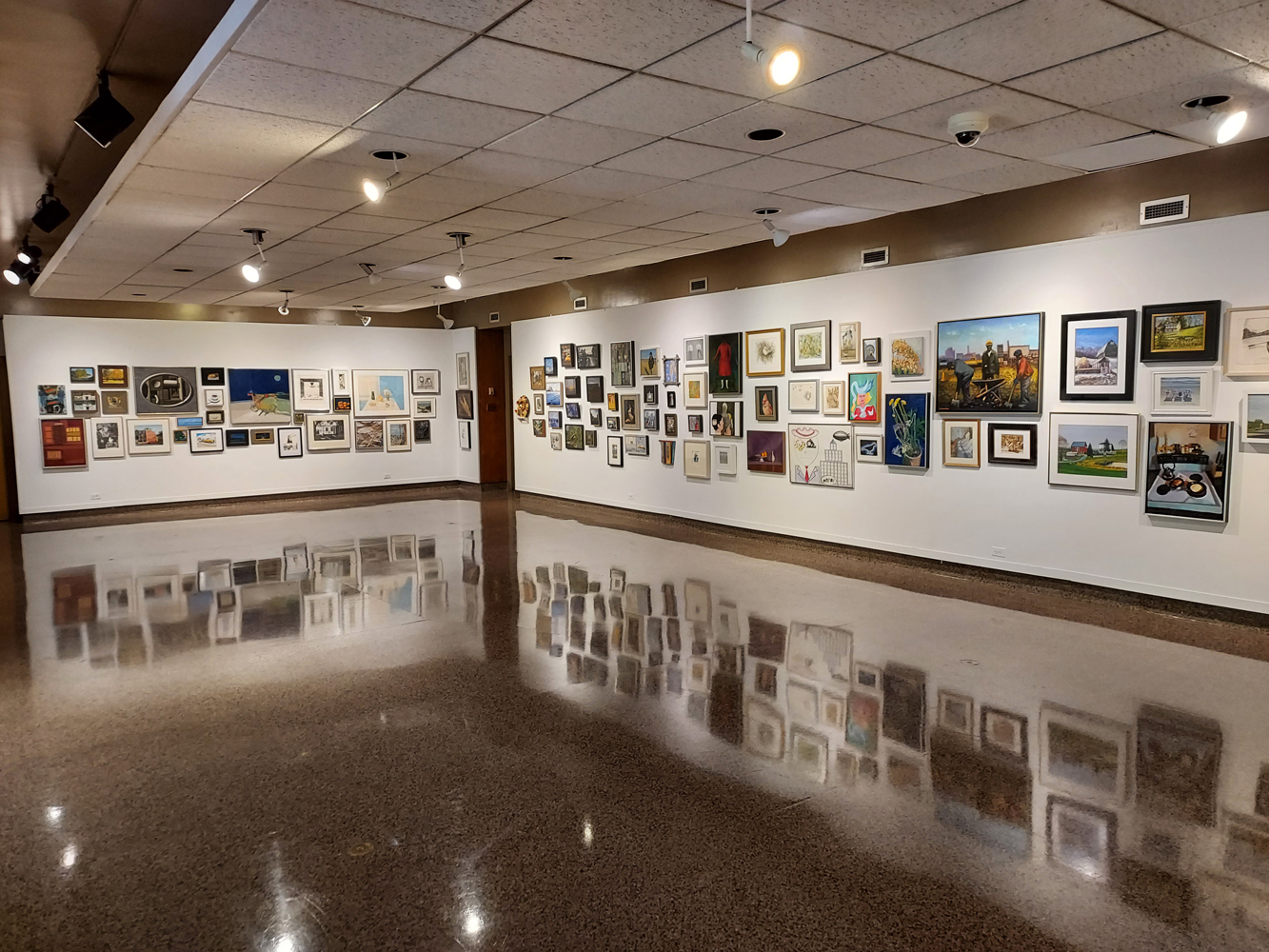 In December 2022 and continuing into 2023, Western Wyoming Community College in Rock Springs, Wyoming hosted the same exhibit which was shipped directly from Michigan to their gallery. Jacob Muldowny, gallery director installed the show and sent these photos. We greatly appreciate the care they took and the opportunity to showcase our artists in Wyoming!.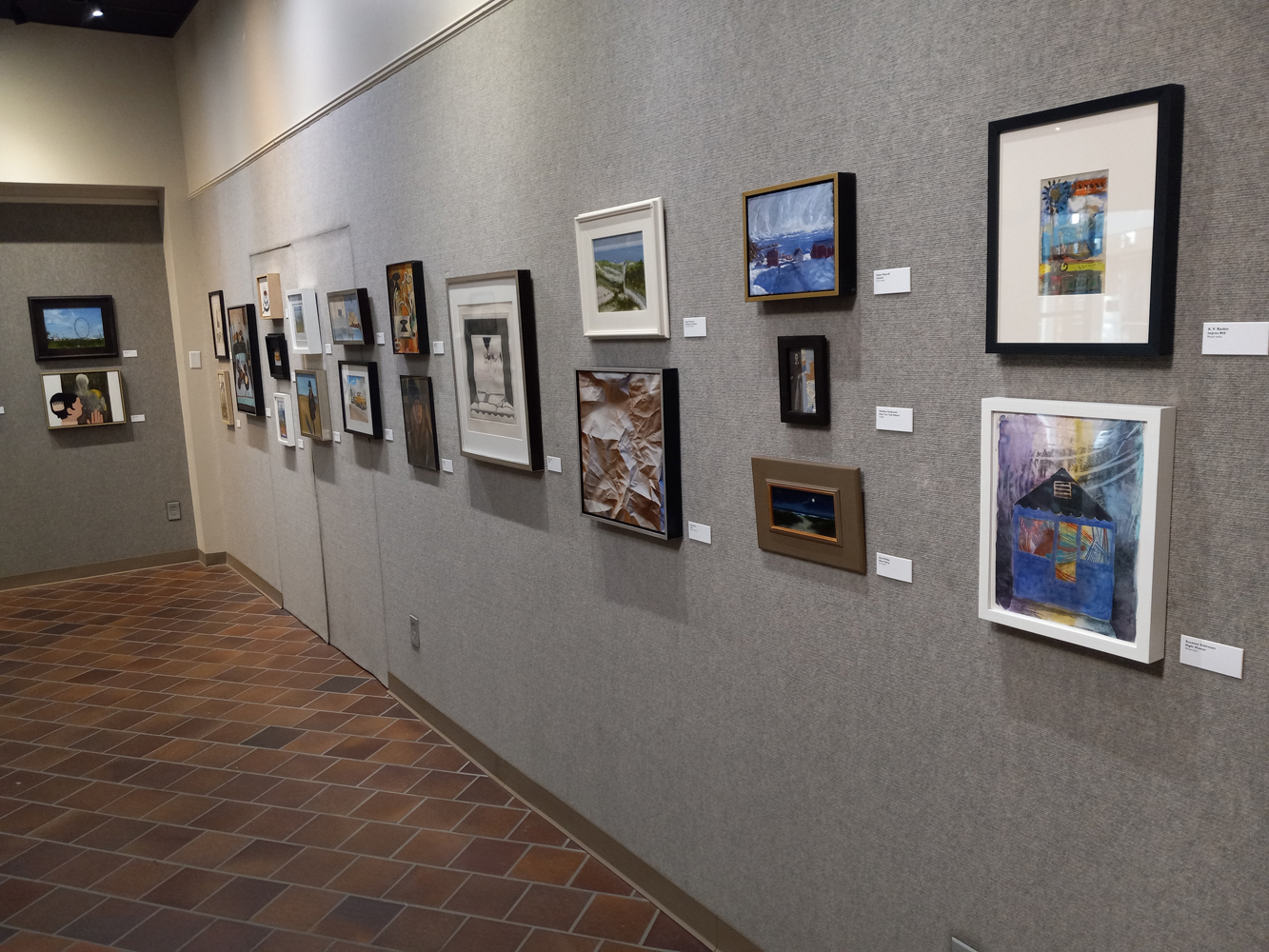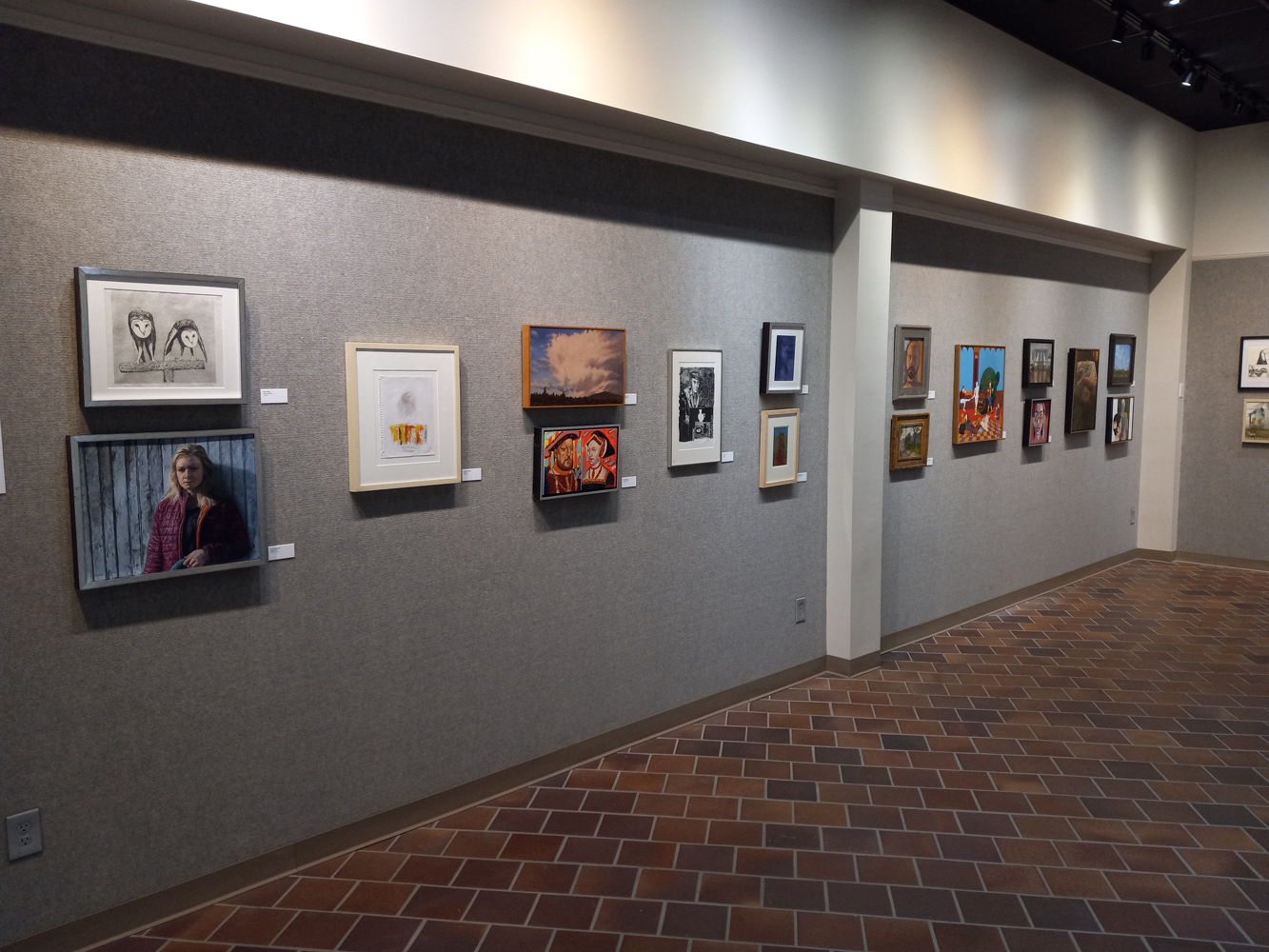 - 2022 -


On September 23rd, 2022, Buckham Gallery in Flint Michigan hosted the first "outside of Pennsylvania" exhibit. It continued through the month of October. Buckham is a spectacular space contributing enormously to the revival of Flint as a city. A very large, enthusiastic crowd attended the opening! We thank Michele Leclaire- one of the "101 Artists" who also is the executive director of the space for this fantastic showing of our group. She installed the show beautifully and the music, food and hospitality of the event was outstanding.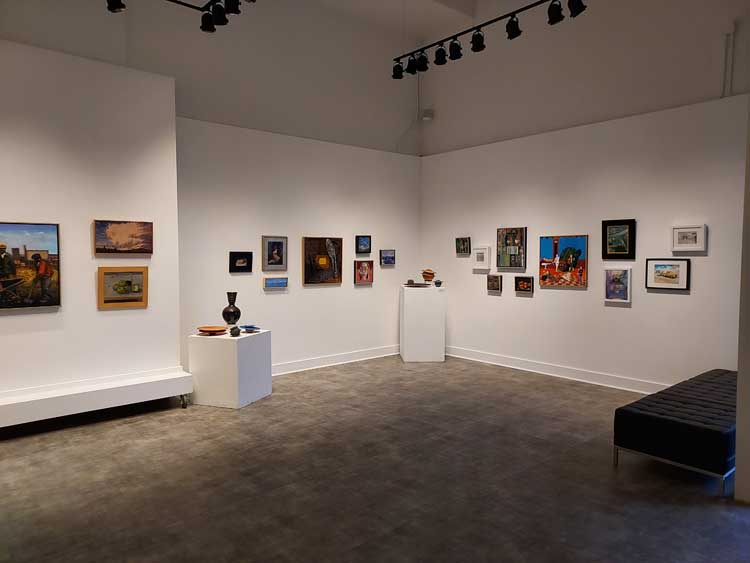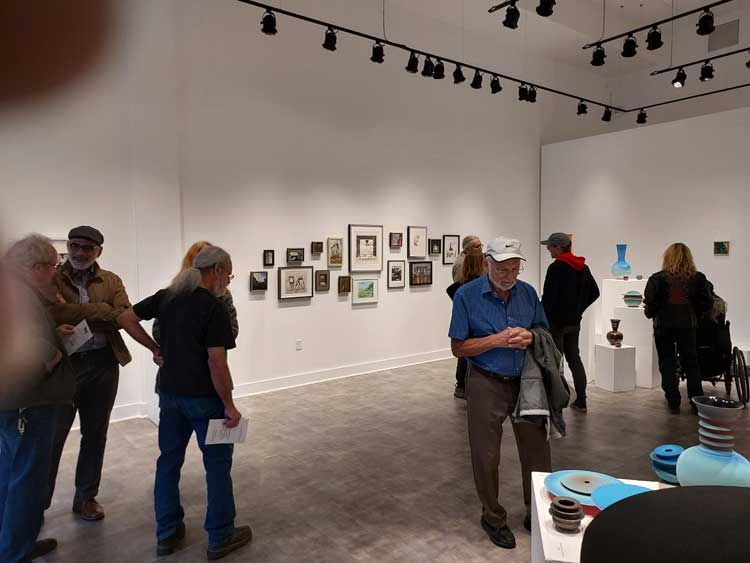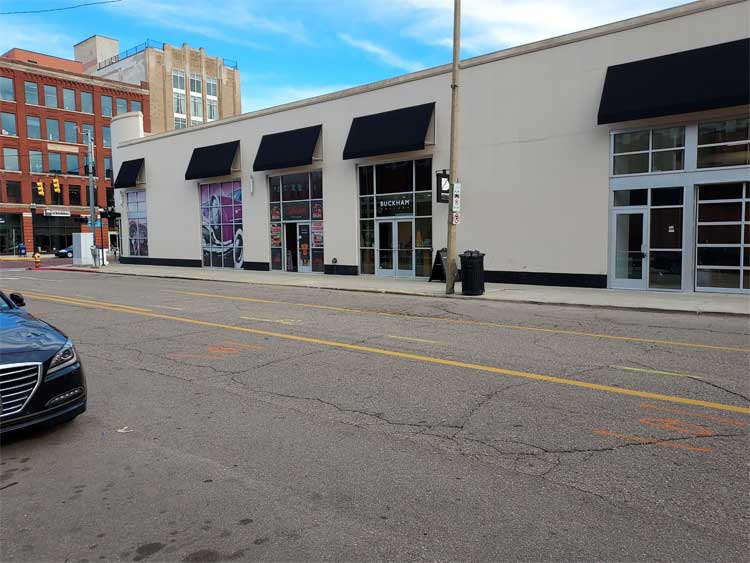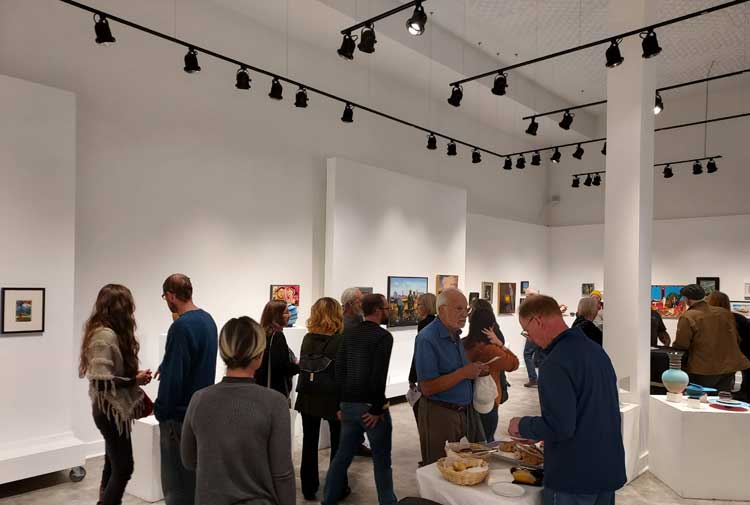 ---
The Pennsylvania Academy of the Fine Arts hosted the collection in the alumni gallery of the historic landmark building, from April 21st thru June 26th. It was consistently well attended and a reception was held on June 18th with over 50 of the artists present.
For one of the premier museums of American art to exhibit this collection, which has so many of their alumni, who attended from the 1920s (Julian Levi) to the present (Athena Scott and Rebecca Giles) is quite remarkable. Thank you PAFA for supporting your alumni!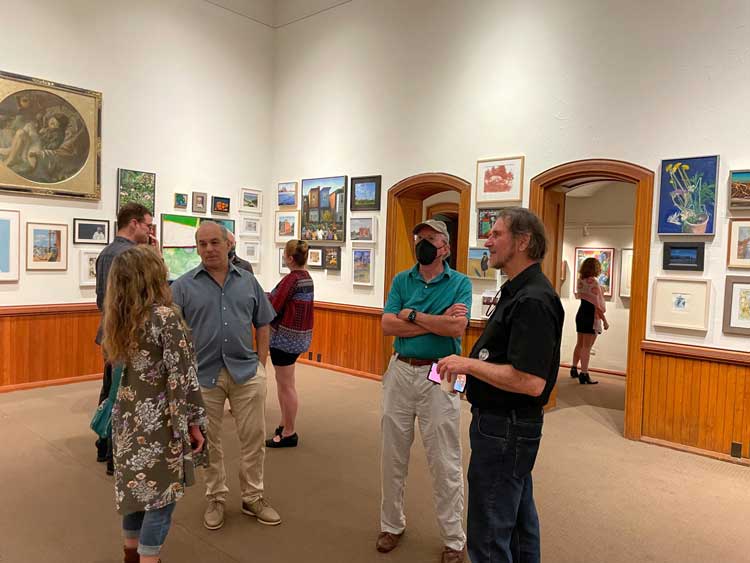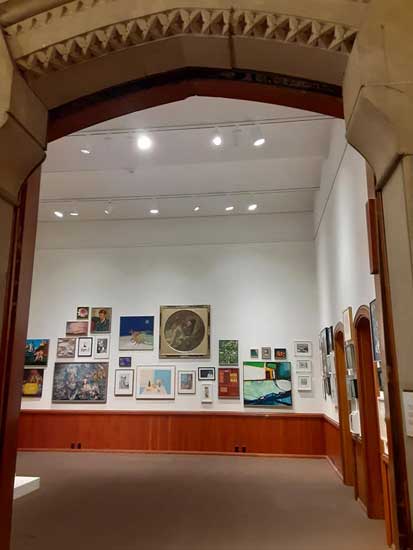 - 2021 -
The first showing of "101 Artists" was in January 2021 at Gallery 222 in Malvern The gallery owner, Andrea Strang, generously donated the space and supported the exhibit and its artists with media and staff assistance as well. This amazing gesture by Andrea and her gallery energized and began this entire project! Tremendous thanks. This gallery has an easy way to build your own collection, online! Visit the website.