"The word "composition" moved me spiritually, and I later made it my aim in life to paint a "composition."
It affected me like a prayer and filled me with awe." -Wassily Kandinsky

Archive of work, arranged chronologically - Contact for Information. - (Images will click open.)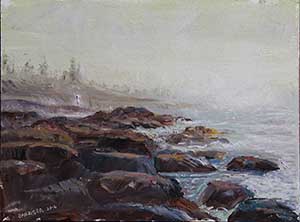 A selection of field studies is here.
Studio work arranged by year is below...
| | | | | | | |
| --- | --- | --- | --- | --- | --- | --- |
| 2020 | 2019 | 2018 | 2016_2017 | 2015_2016 | 2013/14 | 2011/12 |
| | | | | | | |
| --- | --- | --- | --- | --- | --- | --- |
| 2009/10 | 2007/8 | 2006/7 | 2004/5 | 2003 | 2002 | 2001 |
| | | | | | |
| --- | --- | --- | --- | --- | --- |
| 2000 | 1999 | 1998 | 1997 | 1996 | 1995 |
| | | | | | | | | | |
| --- | --- | --- | --- | --- | --- | --- | --- | --- | --- |
| 1994 | 1993 | 1992 | 1991 | 1990 | 1989 | 1988 | 1987 | 1986 | 1985 |
| | | | | | | | | |
| --- | --- | --- | --- | --- | --- | --- | --- | --- |
| 1984 | 1983 | 1982 | 1981 | 1980 | 1979 | 1978 | 1977 | 1976 |