From July 9th to October 9th, 2021 the Southern Alleghenies Museum of Art in Loretto, PA will host "101 Artists: Selections from the Fred Danziger Collection of Contemporary Art."
Learn more about this exhibit here.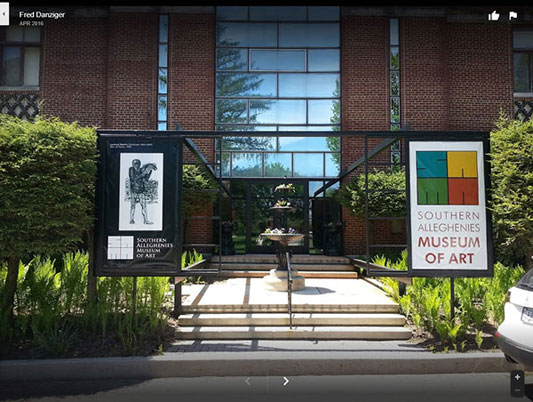 The SAMA Loretto entrance. SAMA Loretto is located on the campus of Saint Francis University
112 Franciscan Way, P.O. Box 9, Loretto, PA 15940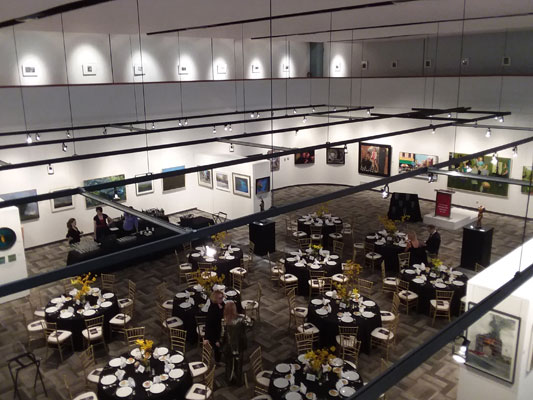 The main SAMA galleries during the 2018 exhibit, "Tradition and Innovation: Recent Paintings by Alumni and Faculty of the Pennsylvania Academy of the Fine Arts."
Make a donation of from $100 to $250. to SAMA and choose one of these art works as a "thank you" from Fred Danziger.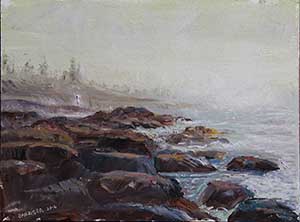 "The Sunrise Rocks" 2016 9 x 12 oil (Claimed-thank you!)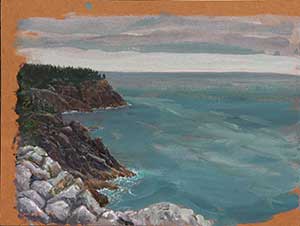 "Monhegan Cliffs" 2016 9 x 12 acrylic/gouache (Available for a $250. donation)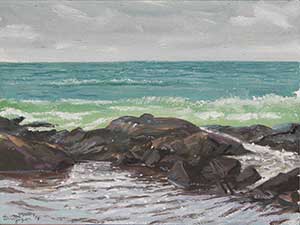 "Atlantic in Grey and Green" 2015 9 x 12 Acrylic Gouache (Claimed-thank you!)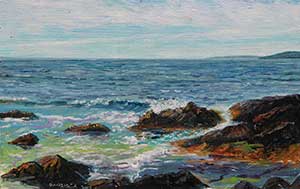 "Afternoon Breakers" 2017 oil 6 x 10 inches (Claimed-thank you!)

100% of your donation goes to the museum. Your painting will be mailed directly to you.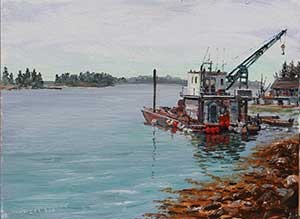 "Back Harbor Crane" 2017 oil 9 x 12 inches(Claimed-thank you!)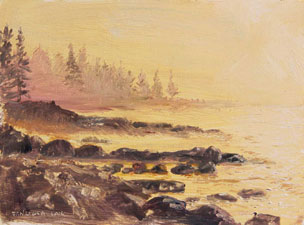 "Gold Sunrise" 2016 oil 9 x 12 inches (Claimed-thank you!)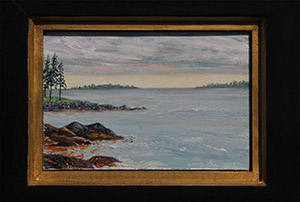 "Yellow Sunrise" 2018 oil 4 x 6 inches (Claimed-thank you!)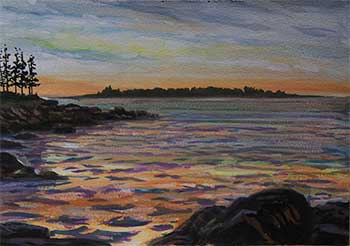 "Sunrise Sketch" gouache 8 x 10 inches (Claimed-thank you!)