Goings on...
Sceduled: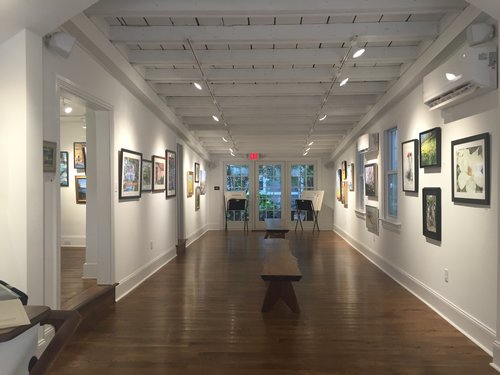 A solo exhibit at Gallery 222 in Malvern, Pa. in March 2018. This is a beauiful new gallery with convenient parking!

"Americana"
This painting will be in a two person show with Robert Waddington at Rodger LaPelle Galleries in Philadelpphia in October 2017.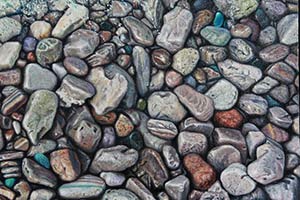 May - 2017

"Rickett's Glen Winter"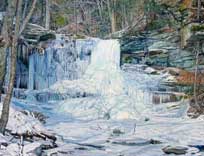 May - 2017
This painting has been acquired by the museum of Indiana, Pennsylvania University, Indiana, Pennsylvania.


Through January 2017!
Maine plein air work... Click to see the show!
Artist will be there
Wednesdays from 1-6 pm
215-592-0232
"Carousel Rabbit Dream"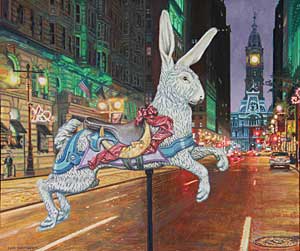 Friday August 26th from 5 -10 p.m. "The World is a Roadside Attraction" at Ellipsis Gallery in Philadelphia.
E-mail Ellipsis for hours and information
"Hoboken"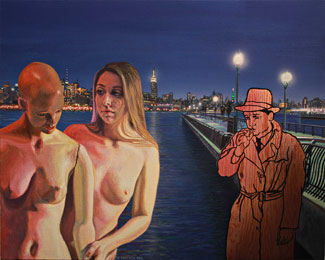 E-mail Ellipsis for hours and information
"Young Cat"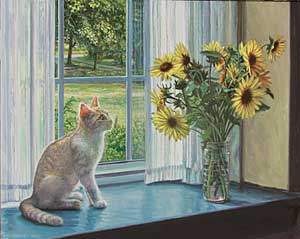 Opening 12/3/2015 "Studio Cats" at Ellipsis Gallery
My painting "Young Cat" will be available from Ellipsis during December2015
E-mail Ellipsis for hours and information
"Blueberry Muffin"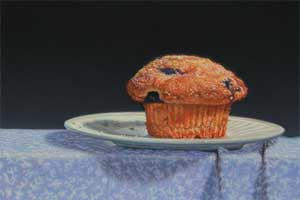 12/3/2015 "Gallery Artists" at Rodger LaPelle Gallery, Philadelphia
My painting "Blueberry Muffin" will be available during December
Rodger LaPelle Galleries
Wednesday to Sunday 12pm~6pm
122 North Third Street Philadelphia, PA 19106
215-592-0232
"Three Rivers Dawn"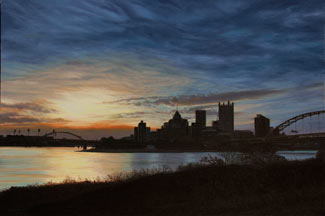 Opening 4/22/2016 "The Light in Nature and Time: paintings by Fred Danziger" at The Southern Alleghenies Museum of Art, Loretto, PA
Over 60 works from 40 years of painting will be shown in this major exhibition.
Southern Alleghenies Museum of Art at Loretto
Saint Francis University
112 Franciscan Way
P.O. Box 9
Loretto, PA 15940
Phone: (814) 472-3920
A 32 Page catalog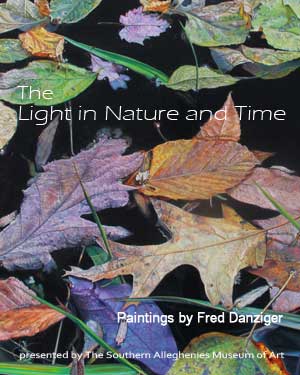 Catalog Cover: "The Light in Nature and Time: paintings by Fred Danziger" at The Southern Alleghenies Museum of Art, Loretto, PA
There will be a catalog available in April from the exhibition at SAMA...
Southern Alleghenies Museum of Art at Loretto
Saint Francis University
112 Franciscan Way
P.O. Box 9
Loretto, PA 15940
Phone: (814) 472-3920


HOME - or - E-mail contact